18 Mar 2021
EC officially launches European Innovation Council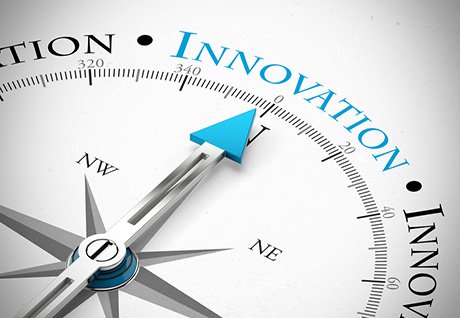 On 18 March 2021, the European Commission officially launched the European Innovation Council (EIC) at an online event. The EIC has a budget of over €10 billion (in current prices) for 2021-2027 to develop and expand breakthrough innovations. The EIC was successfully piloted under Horizon 2020 where it supported over 5,000 SMEs and start-ups as well as more than 330 research projects with a budget of € 3.5 billion. The EIC is a novelty in Horizon Europe. It combines research on emerging technologies with an accelerator programme and a dedicated equity fund, the European Innovation Council Fund, to scale up innovative start-ups and small and medium-sized businesses (SMEs). Around €3 billion of the EIC's budget will go towards the EIC Fund.
The key novelties of the EIC are the following:
EIC Accelerator: supports SMEs, in particular start-ups and spinout companies to develop and scale up game-changing innovations.
EIC Programme Managers: will be responsible for developing visions for technological and innovation breakthroughs, managing portfolios of EIC projects and bringing together stakeholders to put these visions into reality.
EIC Transition Funding Scheme: will help to convert research results (from the EIC Pathfinder and the European Research Council) into innovations (spinouts, commercial partnerships, etc.).
New measures are also introduced to support women innovators, including a female leadership programme.
The EIC Advisory Board delivers the strategy of the European Innovation Council and provides advice on its implementation.
The funding opportunities announced today in the first EIC Work Programme for 2021 include:
EIC Accelerator financing, worth €1 billion, for start-ups and SMEs to develop and scale up high impact innovations with the potential to create new markets or disrupt existing ones.
EIC Pathfinder for multi-disciplinary research teams, worth €300 million, to undertake visionary research with the potential to lead to technology breakthroughs. Research teams can apply for up to €4 million in grants.
EIC Transition funding to turn research results into innovation opportunities, worth €100 million. This first EIC Transition call will focus on results generated by EIC Pathfinder pilot projects and European Research Council Proof of Concept projects, to mature the technologies and build a business case for specific applications.
All projects of the EIC have access to Business Acceleration Services which provide coaches, mentors and expertise, partnering opportunities with corporates, investors and others, and a range of services and events. 
The EC announces that following today's launch, an applicants' day will take place on Friday 19 March to provide information on how the European Innovation Council works, how to apply, and who is eligible. Sessions will include information on funding opportunities for research teams, start-ups, SMEs and investors.
For more information:
Factsheet: European Innovation Council in Horizon Europe