06 Oct 2021
EC launches competence centre on participatory and deliberative democracy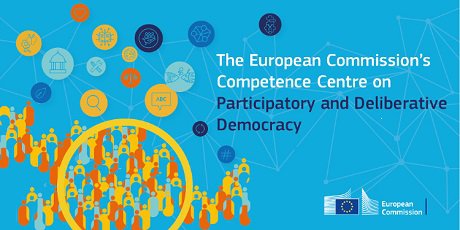 The European Commission (EC) has installed a competence centre on participatory and deliberative democracy in its Joint Research Centre (JRC). The competence centre was launched on 6 October 2021 and will foster partnerships and provide guidance, tools and resources to strengthen citizen engagement in policy.
The rise in citizens' assemblies, juries, and panels in recent years in Europe has shown both the increasing demand among citizens to take part in shaping laws and public policies, and that this participation is key to building trust in institutions and strengthening democracy as a whole.
According to the EC, the competence centre has been set up to help EU institutions and organisations across Europe build their capacities to support projects and policies on participatory or deliberative democracy. The ambition is for all policymakers to start any policy file by exploring how to involve citizens in the process. It is already working on several pilot projects, from green cities to future mobility solutions.
The competence centre supports the Commission's priority for a new push for European democracy. The EC aims to give Europeans a stronger role in decision-making, through initiatives such as the Conference on the Future of Europe and the European Democracy Action Plan.
Managed by the JRC, the new competence centre will work on:
Policy guidance, including advice and hands-on support to policymakers to co-design and manage their citizen participation actions;
Building capacity in-house, including through training events;
Experimentation, including pilot citizen engagement activities to experiment and innovate with new methods;
A knowledge repository, and a database of citizen engagement organisations and projects in the EU, as well as toolkits to engage citizens in science and policymaking;
Community and networking, including a platform for policymakers and researchers to connect and discuss their experiences.
As well as offering knowledge, resources and tools, the competence centre provides both virtual spaces (such as citizens' engagement platform) and physical spaces to share ideas. The competence centre will also develop a framework to evaluate citizen engagement and deliberative democracy, including the extent to which these practices are being mainstreamed across the EU.
For more information:
Competence centre on participatory and deliberative democracy