23 Nov 2022
EC holds first Joint R&I Committee meetings under Horizon Europe with Tunisia and with Turkiye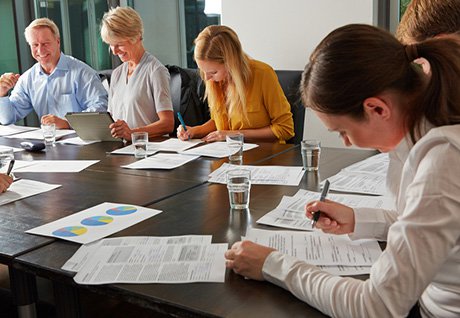 The first meeting of the EU-Turkiye Horizon Europe Joint Research and Innovation Committee took place in Brussels on 16 November 2022, under the co-chairmanship of Acting Director General Signe Ratso, DG Research and Innovation and TUBITAK President, Prof. Hasan Mandal. The EC highlighted the great results of Turkiye so far in Horizon Europe and welcomed Turkiye's ongoing national efforts in research and innovation and commitment to support the performance of its entities and researchers in the new programme.
The EU co-chair referred to the new association agreement as an important milestone in the EU-Turkiye cooperation in the field of research and innovation. Association to Horizon Europe is seen in Turkiye as a crucial building block towards even closer relations with the EU. Key points addressed included the adoption and signature of the Rules of Procedures for the Joint Committee and an in-depth exchange on subjects pertinent to the association of Turkiye to Horizon Europe such as strengthening and further integration in the new ERA, implementation of the reciprocity principle as well as how to increase participation of Turkish entities in the different parts of Horizon Europe programme.
On 21 November 2022, the first meeting of the EU-Tunisia Joint Research and Innovation Committee under the EU-Tunisia Horizon Europe Association Agreement took place in Brussels. The meeting was co-chaired by Ms. Anne Haglund-Morrissey, Deputy Head of the Horizon Europe Association Unit, European Commission's Directorate-General for Research and Innovation and Mr. Helmi Mardassi, Director General, Unit for the management of the EU's Research and Innovation framework programmes (UGPO), Ministry of Higher Education and Scientific Research (MHESR) of Tunisia.
The EU co-chair highlighted the good results of Tunisian researchers in Horizon Europe so far as well as the participation and considerable efforts made by Tunisia to strengthen its national R&I capacity and R&I cooperation with the EU. A complete overview of the Tunisian R&I ecosystem as well as an update of recent R&I policy developments, initiatives and projects related to climate change and renewable energy, and on the Tunisian innovation sector were presented by the Tunisian delegation.
The EU encouraged Tunisian participation in relevant activities related to the ERA Policy Agenda, the European Innovation Agenda and Europe's Global Approach to Research and Innovation. The following items were also discussed: the state of play of the network of the Tunisian National Contact Points; recent national measures to support R&I; the principle of reciprocity in the Association Agreement; and the implementation of the Policy Support Facility recommendations. The two parties also exchanged views on how to increase further participation of Tunisia in specific Horizon Europe actions such as Widening, the European Innovation Council, Missions and Partnerships, the European Research Council, the Marie Sklodowska-Curie Actions (MSCA), and the Joint Research Centre actions.
For more information: