07 Mar 2022
EC extends deadline for Horizon Impact Award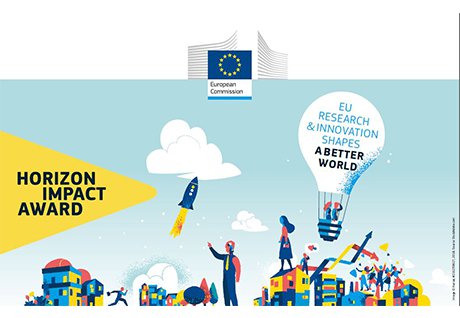 On 6 January 2022, the European Commission launched the third edition of Horizon Impact Award prize. All beneficiaries of closed FP7/Horizon 2020 projects can submit an application to the prize. The Commission has now extended the original deadline for applications (8 March 2022) to 6 April 2022.
This award is an EC initiative to recognise and celebrate outstanding projects that have used their results to provide value for society. Projects must have been funded by FP7 and/or Horizon 2020 and they must be closed by the time of application. The prize is worth € 25,000,00 per each winner.
EC Horizon Impact Award website
Applications can be submitted here.