27 Apr 2022
EC delegation visits Vienna to discuss implementation of Missions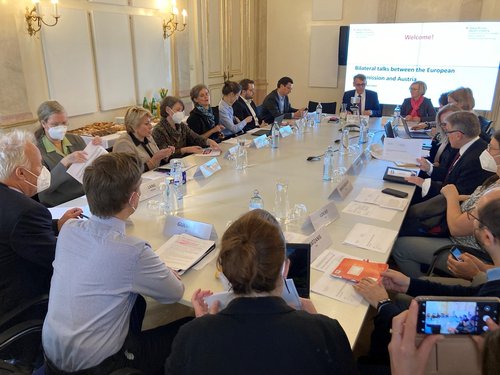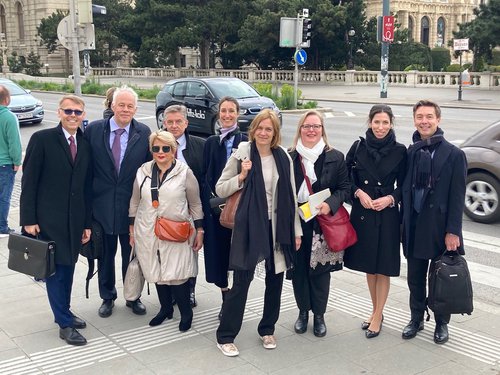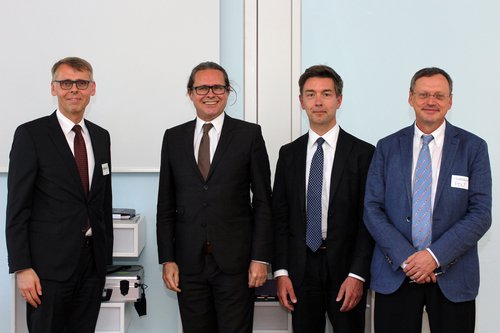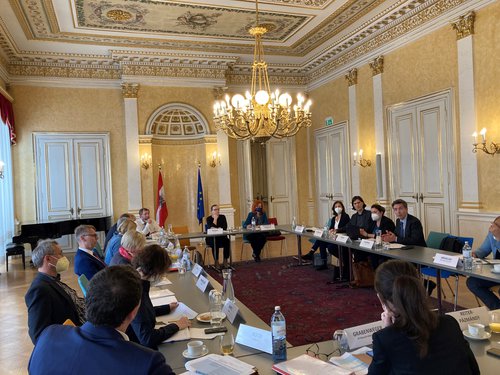 On 26 April 2022, representatives of the European Commission including Deputy Director General Joanna Drake and Director Julien Guerrier of DG Research and Innovation, visited Vienna in order to exchange views on Missions and Horizon Europe. In the morning, Austrian representatives for Missions, including the Co-chairs of the Austrian Mission Action Groups and representatives from sectoral Ministries, had the opportunity to discuss the governance and implementation of Horizon Europe Missions directly with their counterparts at the Commission. Both sides welcomed the fruitful exchange on how Austria and the Commission can work togehter to make the implementation of Missions a success.
In the afternoon, the Commission delegation met with Austrian programme committee delegates and some Austrian Horizon Europe participants from the industry and higher education sectors. The Commission officials gave feedback on implementation issues raised by the delegates and participants, and took note of the Austrian experiences in the different parts of Horizon Europe so far.
On 25 April 2022, the Commission delegation had also participated in the kick-off event of the EU project TRAMI - TRAnsnational Cooperation on the MIssions approach. At the opening event, the Austrian Minister for Education, Science and Research, Martin Polaschek, underlined the great importance of this new policy approach in tackling grand societal challenges, and the important role of this approach for the future development also of Austrian research and innovation policy.