27 Jan 2020
EC announces new members and mandate for ESIR expert group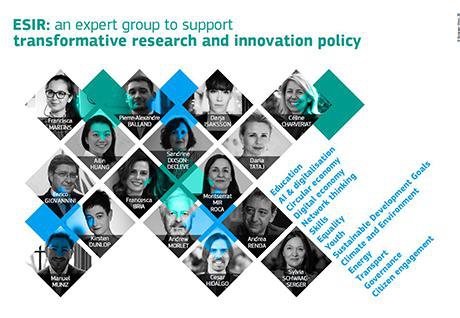 On 27 January 2020, the European Commission announced the new members and mandate of the "Economic and Societal Impact of Research and Innovation" (ESIR) expert group. This body will consist of 16 experts that will provide independent advice on how future EU research and innovation policy can best support sustainable development and the Von Der Leyen Commission's priorities. The group will be chaired by Sandrine Dixson-Declève, co-President of the Club of Rome. ESIR was first set up in 2017 and has now been given a new composition and mandate.
The experts cover sustainability subjects from angles such as social and ecologic transitions, sustainable development measurement, innovation policies, higher education, youth, digitalisation, circular economy, governance issues and citizens' engagement. They will also engage their relevant user communities to establish an 'ESIR Community' to help co-design the group's activities and outputs.
Based on a demand-driven approach, the group will:
co-design policy briefs to provide European and national policy-makers with strategic advice on R&I and sustainability;
organise outreach activities to fully engage with relevant stakeholders;
foster policy experimentation to find new and more impactful innovative public policies;
propose solution oriented-policy initiatives that address current grand challenges.
For more information: