21 Nov 2022
EC and Ukraine hold first Joint Committee meeting on R&I under Ukraine's association agreement to HEU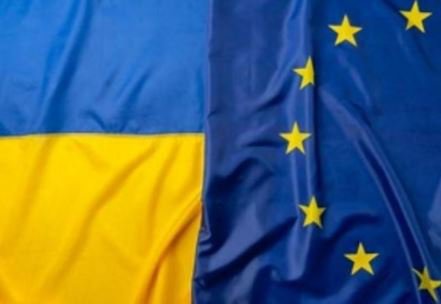 On 18 November 2022, the European Commission (EC) and Ukraine held the first Joint Committee meeting on Research and Innovation (R&I), following Ukraine's association to the Horizon Europe and Euratom programmes. The meeting in Brussels was co-chaired by Signe Ratso, Acting Director General for DG Research and Innovation, and Andrii Vitrenko, Ukraine's First Deputy Minister of Education and Science.
The parties acknowledged the damages inflicted by Russia's ongoing aggression with at least 15% of the research infrastructure affected, and underlined their joint commitment to continue nurturing Ukraine's research capacity, intellectual assets and innovative capabilities, both inside and outside the country. The key instrument for this is Ukraine's association to Horizon Europe and the Euratom Research and Training programmes. Ukraine does not have to contribute financially for 2021 and 2022, and all the programmes' applicants are encouraged to create opportunities for researchers and innovators from Ukraine.
The parties agreed to maximise on available cooperation opportunities including under dedicated support measures such as such as ERA4Ukraine and ERC4Ukraine, the €25 million MSCA4Ukraine fellowships scheme, €20 million EIC4Ukraine initiative as well as dedicated initiatives by the Joint Research Centre (JRC), the European Institute of Innovation and Technology (EIT) and the COST Office.
The two parties also agreed to strengthen joint awareness-raising activities and investigate targeted assistance aimed at expanding Ukrainian entities' R&I networks as well as improving their capacity to draft competitive proposals.  A Horizon Europe Office in Ukraine will be established and assistance through the Eastern Partnership R&I cooperation is being looked into.
Moreover, given Ukraine's status as an EU candidate country, both parties agreed to facilitate greater policy alignment as well as Ukraine's faster integration into the ERA, with a focus on specific common priorities such as open science and effective national research systems, as well as Ukraine's participation in the New European Innovation Agenda.
Finally, given the expected worldwide efforts for Ukraine's post-war recovery, the parties agreed to coordinate efforts in support of R&I and its special contribution to the reconstruction of a modern Ukraine.  This includes exploring capacity-building support in research infrastructure, climate neutral cities and nuclear safety and security. According to the EC, the key objective is to develop an R&I ecosystem in Ukraine that mitigates brain drain risks and fosters a knowledge society, innovative solutions, and advanced technologies.
For more information: