10 May 2022
EC adopts amendment to Horizon Europe Work Programme 2021-22 with increased budget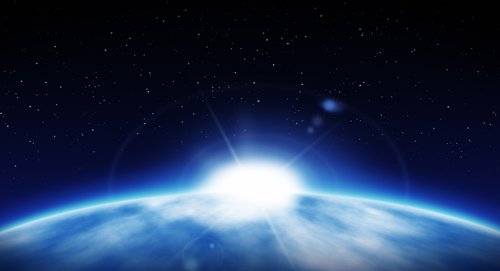 On 10 May 2022, the European Commission (EC) adopted the amendment to the Horizon Europe Work Programme 2021-2022, increasing the budget by nearly €562 million to a total for 2021-22 of nearly € 16 billion. The budget increase is to further support EU Missions towards innovative solutions to green, health and digital challenges, and to fund more actions to boost the European innovation ecosystem, as well as to support displaced researchers of Ukraine.
€507.1 million of the additional budget is dedicated to the five EU Missions aiming to achieve ambitious goals in health, climate and the environment by 2030. There will be 17 new calls covering Mission Cancer (€ 129.56 million), Mission A Soil Deal for Europe (€ 95 million), Mission Adaptation to Climate Change (€ 126.2 million) and Mission Restore our Ocean and Waters by 2030 (€ 117.9 million). This includes a joint call comprising the latter two Missions to create a joint demonstration for coastal resilience in the Arctic and Atlantic sea basin, as well as additional actions supporting all five Missions, including the Cities Mission.
Actions to support the Mission on Climate-Neutral and Smart Cities, with a budget of €119.37 million in 2022, were already included in the Work Programme amendment adopted in December 2021. In this amendment the budget for the Climate-Neutral and Smart Cities Mission Platform has been increased by nearly €6.25 million to provide additional support to the cities selected to join the mission.
Following Russia's invasion of Ukraine, the amendment also includes actions to support researchers previously active in Ukraine. Under the new MSCA4Ukraine scheme, part of the Marie Skłodowska-Curie Actions (MSCA), €25 million will allow displaced researchers to continue their work at an academic or non-academic host organisation in the EU Member States or in countries associated to Horizon Europe, and support them re-establishing themselves in Ukraine when that becomes possible to rebuild the country's research and innovation capacity.
Hundreds of Ukrainian scientists will also be able to benefit from an increased budget of €1 million to the Human Frontier Science Programme for the initiative of "scientists help scientists", as part of Horizon Europe's Cluster 1 'Health'. A blanket provision was also added encouraging all applicants to offer opportunities, where possible, to researchers and innovators of Ukraine. Moreover, the amendment specifies that legal entities established in Russia, Belarus, or in non-government controlled territories of Ukraine are not eligible to participate in actions supported by Horizon Europe in any capacity. Exceptions may be granted on a case-by-case basis for justified reasons. Furthermore, the amendment adds several new actions to support Europe's innovation potential.
For more information: