16 Oct 2018
Disaster Competence Network Austria facilitates expert forum on disaster risk and loss data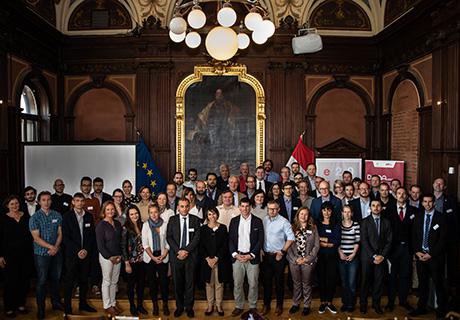 The current practice in data recording across the EU shows that there is hardly any comparable disaster damage and loss data. Differences exist in methods of recording as well as in the governance to manage data. By providing a multi-sectoral platform to discuss and assess the usability of EC JRC Risk Data Hub at national level, a two-day event under the Austrian Presidency was hosted by Disaster Competence Network Austria (DCNA) from 11 to 12 October 2018 at the University of Natural Resources and Life Sciences Vienna.
Over 120 experts from science and policy as well as stakeholders from industry and response organisations attended the conference, representing 30 different countries.
The relevance of the topic was underlined by the fact that this year's International Day for Disaster Risk Reduction aimed to highlight the need to improve data collection on disasters, including comprehensive accounting of economic losses.
For further information: