08 Feb 2021
CoR publishes opinion on role of regions in new ERA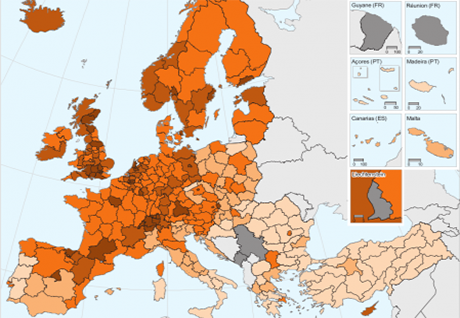 The Committee of the Regions (CoR) has drawn up an opinion outlining its view of the role the cities and regions should play in the new European Research Area (ERA). The CoR stresses that cities and regions are keen to be fully involved in the governance and implementation of European research and innovation policies. In particular, it regards the introduction of European Research Area (ERA) hubs as a a key tool in achieving the European Union's objectives concerning environmental, digital, social and economic cohesion.​
The CoR advocates taking a cross-cutting approach in implementing the ERA, closely linked to regional policies, involving a wide range of stakeholders – academia, industry, the public sector at various levels, the general public and civil society – and also highlights the need to fully recognise the role of smart specialisations and their collective and entrepreneurial process as one of the cornerstones of European research and innovation performance.
The European Committee of the Regions hopes that at least 50 to 100 sites in Europe can be recognised as ERA hubs, including emerging ecosystems in more disadvantaged regions and says they should be supported directly by the EU, including financially.
For more information: