10 Jul 2018
Commissioner Moedas presents Horizon Europe at ESOF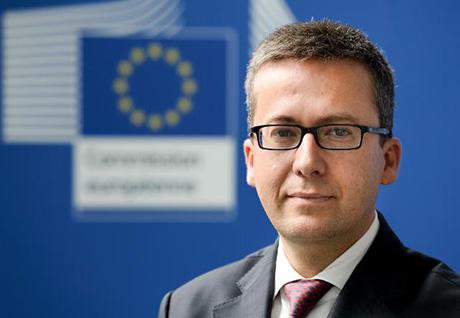 European Commissioner for Research, Science and Innovation Carlos Moedas has presented the Commission's proposal for "Horizon Europe", the next EU Research Framework Programme at the European Open Science Forum (ESOF). In his keynote speech at ESOF in Toulouse on 10 July 2018, the Commissioner spoke of Horizon Europe as "a new 'social contract' between citizens, governments and science", stressing that "human beings are the true owners of the results of science". Mr. Moedas highlighted recent fundamental changes in society, such as growing connectivity in the digital age and a growing distrust of science. To realise the "social contract" between citizens, governments and science, the Commissioner called for citizens and scientists to be at the heart of public policies. The next Framework Programme Horizon Europe, in his view, is a cornerstone in this movement, with its three main objectives open science, open innovation and global challenges.
Open Science means that there should be a boost for "Open Access" and "Open Data" policies. The success of the European Research Council (ERC) has to be continued, by increasing its budget to € 17 billion. The radical change needed for innovation should come about through the European Innovation Council (EIC), the key element of Open Innovation, the Commissioner said. With regard to global challenges, the so-called "missions" should help "to create a link with the people", and "to trace a path to solve problems". The missions should provide direction for innovation.
To read Commissioner Moedas' full speech, please click here (check against delivery).