10 Dec 2021
Commissioner Gabriel outlines ES4U at European Education Summit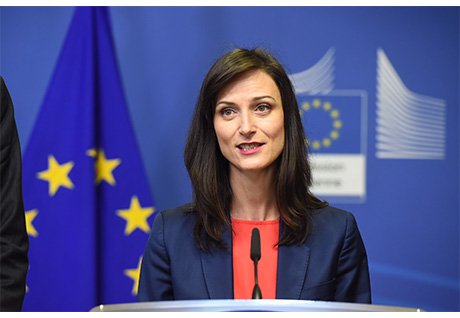 On 9 December 2021, the fourth European Education Summit took place in virtual format. One session of the summit was dedicated to the upcoming European Strategy for Universities (ES4U). Commissioner for Innovation, Research, Culture, Education and Youth, Mariya Gabriel outlined the main elements of the ES4U, which the European Commission is planning to publish in January 2022.
The Commissioner emphasised that the ES4U will boost cross-border cooperation and enable universities to play a leading role in delivering the EU's green and digital policies. She said the strategy will announce some flagship initiatives and next steps, concerning the development of a European degree and the legal statute for alliances of universities, the full deployment of the European student card initiative, and the further rollout of the European Universities Initiative.
Commissioner Gabriel also announced that, together with the strategy, EC will present a proposal for a non-binding pact aimed to support more effective transnational cooperation between Europe's higher education institutions, including conjoined educational and research activities. In preparation of the strategy, the EC has consulted more than 5,000 higher education institutions.
The Commissioner described the following as "building blocks" of the ES4U:
the important role of universities in supporting the European way of life through a focus on quality, inclusion, respect of democratic practices and academic freedom;
enable universities to play a key role in the green and digital transitions, by developing green tech solutions and equipping Europeans with skills which will be needed in the future economy;
help boost European universities' global standing through sharing practices and resources between universities of diverse strengths.
European University alliances will be further rolled out under the new strategy, and will play a key role in boosting such cooperation, the Commissioner said.
For a detailed report on this session of the Education Summit:
Science|Business: Commission to push for European degrees as part of new universities strategy