01 Oct 2019
Commissioner-designate underlines importance of balance between research and innovation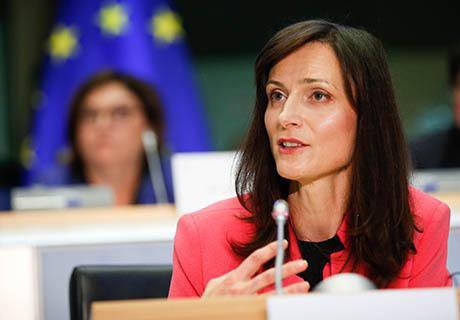 On 30 September 2019, the hearing of Commissioner-designate Mariya Gabriel took place in the European Parliament. Culture and Education and Industry, Research and Energy committees questioned Ms Gabriel, candidate for Innovation and Youth. The two committees were critical of the lack of reference to culture and research in the name of the Commissioner's portfolio.
During her introductory speech, Mariya Gabriel highlighted the importance of creating a European space of research, innovation, education, culture and sport and synergies between programmes, in order to live up to Europeans' expectations, not least those of the young, in terms of creating sustainable development and opportunities for young people.
Ms Gabriel promised to defend academic freedom and the freedom of research to be led by curiosity with her full strength in the new role. She highlighted the value of the ERC. She also underlined the contribution of science to key societal challenges and supported the idea of creating a more ambitious ERA. Mariya Gabriel supported Open Science and linked R&I with the renewal of the industrial strategy.
Concerning the gaps in innovation performance in Europe, the Commissioner-designate said she would review EU measures to stop the "vicious cycle of brain drain, low wages and low local investment" in central and eastern European countries.
For more information: