28 May 2021
Commission seeks leading innovators for the European Innovation Council Board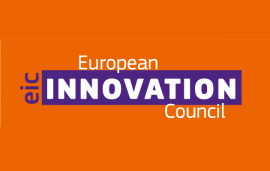 On 28 May 2021, the European Innovation Council (EIC) launched a call for expression of interest for the new EIC Board. Under Horizon Europe legislation, this Board has a powerful role to guide the implementation of the EIC as Europe's most ambitious innovation programme with a budget of €10 billion. In particular the Board will advise on the EIC strategy, work programme and thematic portfolios in order to maximise the impact of the EIC and may also advise on broader innovation policy matters. The Commission will select between 15 and 20 members to be appointed to the Board which is expected to start its operations in September.
The Commission is looking for entrepreneurs, investors and venture capitalists, corporate leaders, researchers and academics with leading expertise in fields relating to future and emerging technologies, breakthrough and disruptive innovation, starting and scaling businesses, innovation ecosystem builders, and innovation experts. Members act in a personal capacity and are appointed for a two-year term of office, renewable twice
The deadline for the call is 30 June 2021.
Horizon Europe legislation also creates the new position of President of the EIC Board. A separate call will be published soon to recruit a leading figure from the world of innovation for this position.
More details can be found here:
Call for Expression of Interest