16 Jul 2021
Commission proposes new forests strategy including strong R&I agenda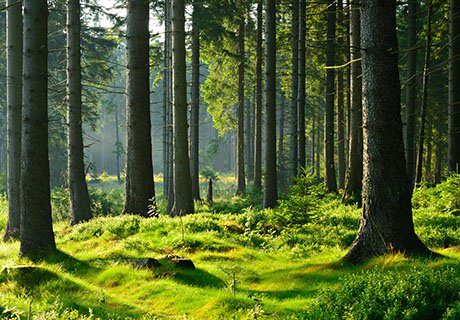 On 16 July 2021, the European Commission published a new EU forests strategy for 2030 as a flagship initiative of the Green Deal. As forests are essential in the fight against climate change and biodiversity loss, the strategy contributes to the package of measures proposed to achieve greenhouse gas emission reductions of at least 55% by 2030 and climate neutrality in 2050 in the EU.

The Forest Strategy sets concrete actions for increasing the quantity and quality of forests in the EU, including a strong research and innovation agenda to improve knowledge on forests. Horizon Europe will further promote a science-based contribution of EU forests to the European Green Deal ambitions of climate neutrality and resilience, biodiversity and sustainable growth. Forest-related research and innovation activities will be supported through the thematic cluster on "Food, Bioeconomy, Natural Resources, Agriculture and Environment". This cluster provides opportunities to enhance and create synergies between environmental, social and economic goals of forests, and to set human economic activities on a path towards sustainability.
In this context, the Commission is planning, amongst other activities, to propose a Research and Innovation partnership on forestry, and to develop a Citizens' Science Programme for forest biodiversity, notably engaging citizens and civil society in monitoring forest biodiversity.