16 Mar 2023
Commission presents Critical Raw Materials Act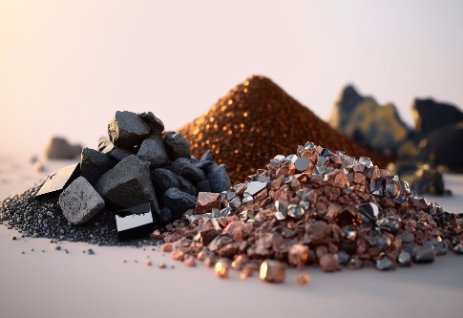 On 16 March 2023, the European Commission proposed a comprehensive set of actions to ensure the EU's access to critical raw materials: the Critical Raw Materials Act. While demand for critical raw materials is expected to increase dramatically, Europe is heavily dependent on imports. The Critical Raw Materials Act is intended to take countermeasures and reduce the administrative burden and simplify the approval processes for important raw material projects in the EU. Critical raw materials are indispensable for a wide set of strategic sectors including the net zero industry, the digital industry, aerospace, and defence sectors.
The priorities of the Act include investments in research, innovation and skills:
Under the Horizon Europe Work Programme (2021-2024), a budget of up to € 470 million is foreseen for projects on exploration, extraction, processing and reuse, recycling and recovery.
In addition, deployment and uptake of existing and emerging R&I breakthroughs will be strengthened through the European Innovation Council and the European Institute for Innovation and Technology in line with the New European Innovation Agenda.
a Coordinated Action Plan with Member States on advanced materials will be presented, including substitution of critical raw materials, in order to secure R&I investment levels commensurate with the challenge.
a Strategic Implementation Plan via the existing stakeholder forum will be developed to guide EU R&I priorities in the coming years.
Following the example of the emerging industry for the recycling of battery raw materials in Europe, other CRM recycling technologies will be supported through Horizon Europe and in synergy with Member States' R&I programmes and scaled up from lab to commercialisation.
As a next step, the proposed Regulation will be discussed by the European Parliament and the Council of the European Union.
For more Information:
European Critical Raw Materials Regulation