18 Nov 2020
Commission appoints two new Directors in DG RTD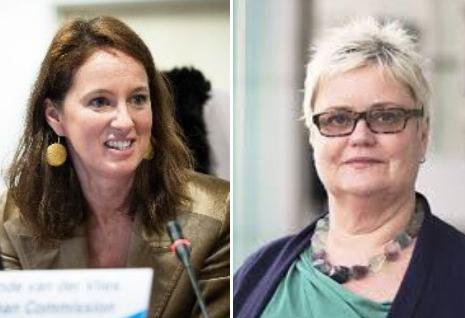 On 18 November 2020, the European Commission has appointed two Directors in the Directorate-General for Research and Innovation.
Ms Rosalinde van der Vlies, a Dutch national, will take on the function as Director for the Directorate 'Clean Planet'. She has held numerous positions of Head of Unit in DG RTD, Deputy-Head of Cabinet for the Environment Commissioner Potočnik and Deputy-Head of Unit in the previous Directorate-General for Justice and in the Directorate-General for Environment. She is currently the Head of Unit for the Inter-Institutional and Coordination Unit as well as the acting Head of Unit for Communication and Citizens in DG RTD.
Ms Irene Norstedt, a Swedish national, has been appointed Director for the People Directorate in DG RTD. She has worked as Acting Director in this position for over two years and has held various positions in this Directorate including as Head of Unit for Economic and Social Transition and previously as Head of Unit for the Personalised Medicine Unit in the Health Directorate. She has also been Acting Director for the Innovative Medicines Initiative 2 Joint Undertaking.