26 Sep 2019
Commission announces winners of the Horizon Impact Award 2019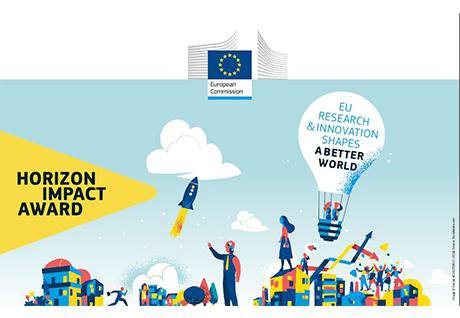 On 26 September 2019, the European Commission announced the winners of the first Horizon Impact Award, a prize dedicated to EU-funded projects that have created societal impact across Europe and beyond. The winning projects have come up with a new drug for a rare disease, helped prevent child abuse, increased security of browsing the web, and protected coastal areas against the effects of climate change. Each of the winners will receive €10,000:
CRYSP-TLS (France) provided the web users with an improved TLS protocol that ensures digital security.
MANNO-CURE (Germany) has produced the first long-term drug therapy to treat a rare disease called Alpha-Mannosidosis.
SAFE (UK) developed a free child abuse prevention program that has already been translated into 18 languages and reached over 600,000 families in 22 countries.
SMART-COASTS (Italy) established a systematic approach in assessing and managing European coasts that have become growing erosion and flood risks, as well as in delivering safer coastal habitats.
This Horizon Impact Award aims to illustrate the wider socio-economic benefits of EU investment in research and innovation and to encourage project beneficiaries on how best to manage and utilise research results. The prize acknowledges and rewards the most influential and impactful project results under Horizon 2020 and FP7.