16 Jul 2021
Commission adopts proposal for a Pact for Research and Innovation in Europe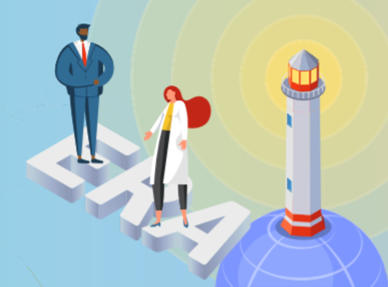 On 16 July 2021, the European Commission put forward its proposal for a Council Recommendation on a 'Pact for Research and Innovation in Europe'. The 'Pact' shall serve as the long-term foundation for the renewed European Research Area for about a decade to come. Thus, it contains the values and principles for research and innovation in Europe, sets out the shared priority areas for joint actions, and provides the cornerstones of a new policy coordination and monitoring process for the renewed ERA. It is also the first time that the Commission uses Article 182/5 TFEU, which was introduced by the Lisbon Treaty in 2009, as the legal basis. As a consequence, the ordinary legislative procedure applies, meaning that Council and Parliament have to decide on the proposal in co-decision. The Pact has been prepared in an unprecedented approach of co-creation between the Commission and the Member States through the recently created 'ERA Forum for Transition'.
The 'Pact' is planned to be the first step in the process of the relaunch of the ERA. In the ERA Forum for Transition, work is currently going on on the renewed ERA governance, the first ERA policy agenda which is supposed to set out the first set of joint ERA actions in detail, and the ERA scoreboard. By the end of the year, the Slovenian Council Presidency is planning to adopt the Pact, the new governance and the first ERA policy agenda.
At their meeting in Brdo/Slovenia on Monday 19 July, Research Ministers will inter alia discuss the new forms of collaboration and coordination in the new ERA, thus providing guidance for the further work in the ERA Forum and the Council Working Party.
The document can be downloaded here:
A Pact for Research and Innovation in Europe