09 May 2022
CESAER publishes position paper on boosting disruptive innovation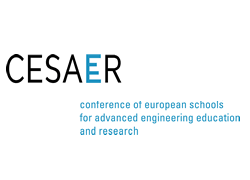 On 9 May 2022, CESAER, the association of universities of science and technology, published a position paper 'Boosting disruptive innovation by fostering new mindsets and co-creating innovation'. The paper underlines the importance of appropriate framework conditions and sustainable funding to deploy co-creation practices and develop the right skills and mindsets within and beyond universities to ensure a safe, secure and sustainable future. The CESAER paper introduces four key messages:
Foster talent and engage people
Advance innovation ecosystems by developing better cooperation processes for open innovation
Promote and implement scientific knowledge
Promote a risk-taking mindset to boost disruptive innovation.
The current paper builds on CESAER's previous position paper on reinforcing the European Research Area (ERA) by advancing investigator-driven frontier research to boost disruptive innovation, the association's most recent position paper on the global approach to S&T collaboration, and a white paper on the role of universities of Science and Technology in innovation ecosystems
In light of the upcoming conference 'Europe as a Leader in Disruptive Innovation' organised by the French Presidency of the Council of the European Union, CESAER urges the EU institutions to fully acknowledge the central role of universities of S&T in stimulating disruptive innovation throughout society.
For more information:
CESAER position paper: 'Boosting disruptive innovation by fostering new mindsets and co-creating innovation'