13 Oct 2022
CESAER presents position papers on infrastructures and synergies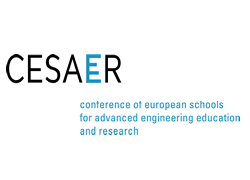 CESAER, the association of universities of Science & Technology (S&T) presented two position papers on 13 October 2022, on infrastructures and on synergies. Both isues are part of the key priorities of the current Czech Presidency of the Council of the EU
In its position 'Scientific & technological infrastructures to help tackle local and global challenges', CESAER promotes the concept of Scientific & Technological (S&T) infrastructures and advises to:
adopt a comprehensive and inclusive approach to infrastructures;
boost the transition to Open Science;
advance modes for access, optimise models and cover integral costs.
In its second position paper 'Boost synergies in research and innovation funding', the association underlines that boosting synergies has to be a system-wide endeavour, which should be pursued concomitantly with ensuring balance between competitive and non-competitive funding streams on the one hand, and investigator-driven frontier research and other approaches on the other. CESAER advises to:
boost synergies today by bolstering ongoing efforts;
shape the EU missions as synergy boosters;
put synergies at the heart of the design of the new EU funding programmes.
CESAER has also announced that its Board of Directors has appointed Marrias Björnmalm as new Secretary General of CESAER as of 1 January 2023, succeeding David Bohmert.
For more information:
CESAER S&T infrastructure position (PDF)