07 Apr 2022
CESAER presents position on guiding principles for Global Framework for S&T cooperation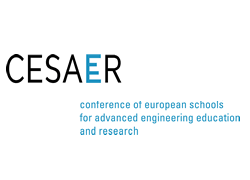 On 7 April 2022, the Board of Directors of CESAER, an association of universities of science and technology, adopted a position on 'Guiding principles for the Global Framework for S&T Cooperation`. The position was presented as a response to the 'Marseille Declaration on International Cooperation in R&I', adopted by European Research Ministers in February this year.
CESAER points out that universities, students, academics and other staff are key agents of great change and transformation in advancing knowledge societies and proposes the following four guiding principles for governments, international organisations and other partners to consider in the Global Framework for S&T Cooperation:
Adhere to universal values;
Put global goals at the framework's centre and promote openness;
Maintain civilian focus in Horizon Europe and related programmes;
Seek, associate and cherish close allies in S&T cooperation.
For more information: