01 Oct 2018
Bologna Follow-up Group discussed Work Programme 2018-2020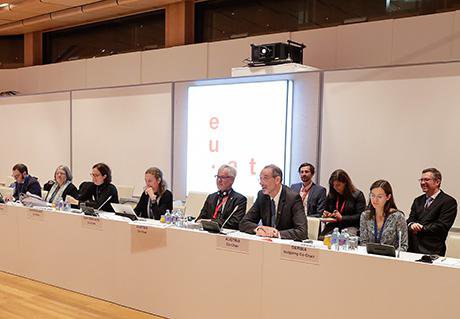 The Bologna Follow-up Group met in Vienna on 27-28 September in Vienna. The objective of the meeting, which was hosted by the Austrian Presidency of the Council of the European Union, were the negotiations on the Work Programme of the Bologna Follow-up Group for 2018-2020, and therefore the establishment of working and advisory/coordination groups. The group has been able to achieve those objectives. The work plan of the group for the working period 2018 to 2020 involves the establishment of the following groups:
Working Group on monitoring the EHEA (European Higher Education Area)

Advisory Group on the social dimension

Coordination Group on the global policy dialogue with countries outside the EHEA

Coordination Group on learning and teaching

Bologna Implementation Coordination Group (BICG) on three key commitments (Bologna study architecture, recognition and quality assurance)
Further steps will be to finalise and draft the terms of reference of these groups and ask EHEA countries to inform the group about their participation.