13 Sep 2018
BE OPEN Science Festival celebrates 50th anniversary of Austrian Science Fund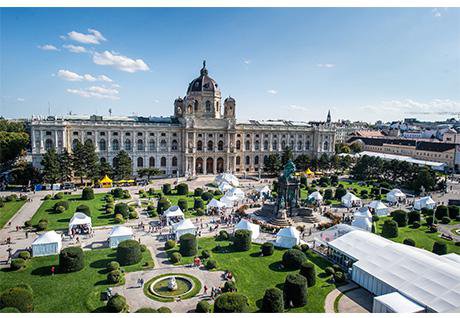 On the occasion of its 50th anniversary, the Austrian Science Fund (FWF), together with partners from science and research, presented the BE OPEN – Science & Society Festival at Maria-Theresien-Platz in the city centre of Vienna from 8 to 12 September 2018.
With more than ten thousand visitors and around 100 researchers presenting their groundbreaking findings, the BE OPEN – Science & Society Festival provided a unique opportunity to engage in an open dialogue with the general public, the scientific community, and key decision makers at national and European level with regard to the key role of basic research for societal development.
During the closing ceremony of the BE OPEN – Science and Society Festival on 12 September 2018, the mathematician and computer scientist Herbert Edelsbrunner and ethno-musicologist Ursula Hemetek received Austria's most prestigious scientific awards, the Wittgenstein Prize. During the ceremony, the START Awards were bestowed on six outstanding young researchers.
The BE OPEN Science & Society Festival was an event under the Austrian Presidency of the Council of the EU.