20 Apr 2016
Austria's research quota at 3.07% for 2016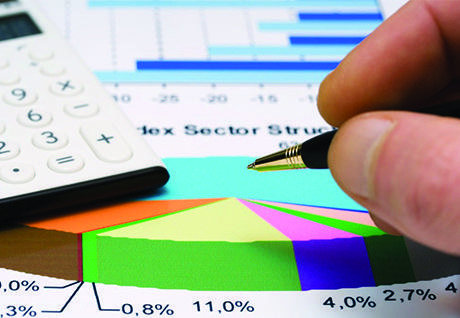 According to an estimate of Statistics Austria, the Austrian statistics office, Austrian gross domestic expenditure (GDP) on R&D will amount to 3.07% of GDP in 2016. Austrian R&D intensity is thus well above 3% (the EU target for 2020) for the third year running, but will decrease slightly compared to 2015, when it was 3.10%. Austrian R&D expenditure will presumably rise by 2.9% in 2016 compared to 2015, and will therefore lie below the increase of total domestic economic performance (in 2014 and 2015 it was above the nominal GDP increase). Statistics Austria estimates that in 2016 € 10.74 billion will be spent on research and development in monetary terms, of which 47.8% (approx. € 5.14 billion) will be funded by domestic enterprises, and 35.7% (approx. € 3.83 billion) by the public sector.
The federal government is the most important source of funding in the public sector, with € 3.24 billion (30.1% of total R&D expenditure). The regional governments contribute an estimated amount of € 478 million, and other public institutions a total of € 118 million. 16% of R&D funding (approx. € 1.72 billion) originates from abroad, of which foreign enterprises represent the most important source of funds. Funding from abroad also includes receipts from EU research programmes. The private non-profit sector contributes approx. € 49 million (0.5% of total R&D expenditure).
The research intensity, which is defined as the percentage of gross domestic expenditure on R&D of gross domestic product, has increased sharply for Austria during the last years. It rose from 2.68% in 2011 to 2.96% in 2013 and lay constantly above 3% from 2014 onwards. Comparisons between EU countries for 2014 (the most recent year for which internationally comparable figures for national research intensities are available) show that Austria (3.07%) lies behind Finland (3.17%), Sweden (3.16%) and, marginally, before Denmark (3.05%) and Germany (2.87%), but significantly above the EU-28 average of 2.03%.
For more information: