22 Jan 2014
Austrian Horizon 2020 Launch Event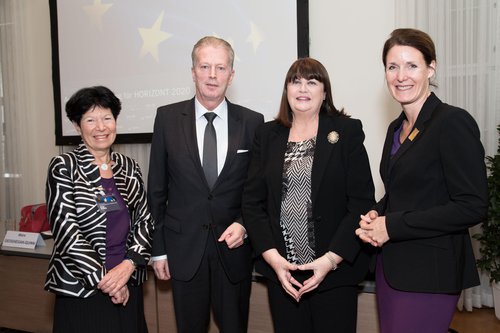 On 21 January 2014, the Austrian launch event for the new EU Framework Programme on Research and Innovation "Horizon 2020" took place in Vienna. EU Commissioner for Research, Innovation and Science Máire Geoghegan-Quinn opened the launch event together with the Austrian Federal Minister of Science and Research Reinhold Mitterlehner. The event was organised in the context of the annually held "Europe Conference" of the Austrian Federal Ministry of Science and Research and brought together around 800 interested participants from the fields of policy, science and industry.
Five thematic afternoon workshops were dedicated to different aspects of the new EU Framework Programme.
Please follow this link to the presentations of the Austrian Horizon 2020 launch event: www.era.gv.at/europatagung.