26 Sep 2023
ALLEA presents position on FP10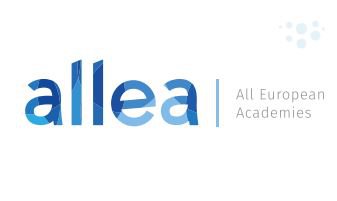 ALLEA, the association of All European Academies, has presented the outline of its position on the next EU Research Framework Programme (FP 10) which was submitted to the European Commission in the framework of a recent stakeholder consultation by ERAC's FP10 Task Force. The position was prepared by the ALLEA Working Group on the European Research Area. The association underscores the importance of global thinking and action, widening participation, and promoting research capacities to address ongoing inequalities – within and beyond the EU.
A central theme in the submitted position is the protection of academic freedom and research integrity, which it views as essential for scientific progress and innovation. ALLEA especially calls for greater support for currently underrepresented researchers (including early- to mid-career researchers and researchers from EU15 countries,) and urges funding schemes to foster creativity and innovation.
The position highlights the significance of existing schemes for widening participation in EU research projects, which encourage collaboration and support less well-resourced institutions. It emphasises the need for excellence to be distributed fairly across the EU and neighbouring nations to advance research continuously and effectively, as well as reduce inequalities in the research ecosystem.
ALLEA further stresses the need for strengthening basic research, as well prioritising long-term institutional funding models over project-based financing, simplification of application and evaluation procedures, and the importance of multi-, inter-, and transdisciplinary research.
In conclusion, ALLEA's position on FP10 emphasises global collaboration, widening participation, research freedom, and simplification, ultimately advocating for a more inclusive and diverse approach to European research funding.
For more information: