24 Nov 2022
48 cities from 24 countries worldwide join Urban Transitions Mission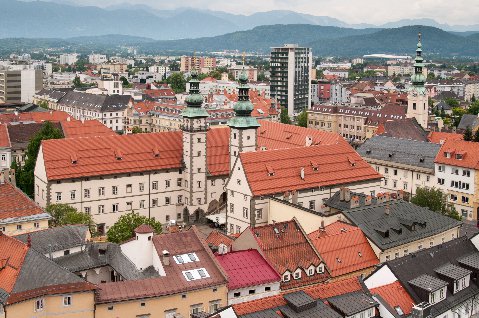 The first cohort of cities participating under the Urban Transitions Mission of Mission Innovation was announced last week at COP27 in Sharm El-Sheikh. The 48 selected cities come from 24 countries worldwide. This includes 16 cities from the EU: Aarhus, Burgas, Cascais, Cluj-Napoca, Kaunas, Klagenfurt, Lappeeranta, Lisbon, Łódź, Mannheim, Roman, Santo Tirso, Siauliai, Turku, Valencia and Vitoria-Gasteiz. They are joined by cities from all across the globe: from Argentina and Brazil to India and Japan, from Australia and Morocco to Norway and Ukraine.
The selected cities will receive support to test, pilot and scale up solutions and adopt system-wide approaches to net-zero pathways. Starting in 2023, the Urban Transitions Mission will progressively engage with them to:
support the revision of existing climate and energy action plans to prioritize actions and bridge implementation gaps;
broker access to solutions, with a focus on accelerating the implementation of technological, regulatory and financial solutions;
identify and remove barriers to the testing and upscaling of innovation by working with partners in the Mission's Global Innovation Alliance.
By 2030, these net-zero pathways will be validated and further refined by a wider cohort of an additional 250 cities starting in 2024. The resulting framework will be disseminated to 12,500+ Global Covenant of Mayors signatories to accelerate the net-zero urban transition globally.
The Urban Transitions Mission builds on the European Mission on Climate-Neutral and Smart Cities. As such, it will receive support from a Global Knowledge Exchange Centre on cities and climate, to be launched in December 2022 with EUR 2 million funding under Horizon Europe. In addition to the co-leads (the EC, GCoM and JPI Urban Europe), the growing Global Innovation Alliance of the Urban Transitions Mission includes Austria, India, Saudi Arabia, Spain, Sweden and the MI Innovation Community on Affordable Heating and Cooling of Buildings as core members. The UNFCCC Global Innovation Hub, IEA, IRENA, EIT Climate-KIC, ENOLL and Student Energy participate in a supporting role.
For more information:
List of cities selected under the Urban Transitions Mission