21 Feb 2018
2nd Joint Declaration by industry and RTOs highlights boosting competitiveness as key priority for FP9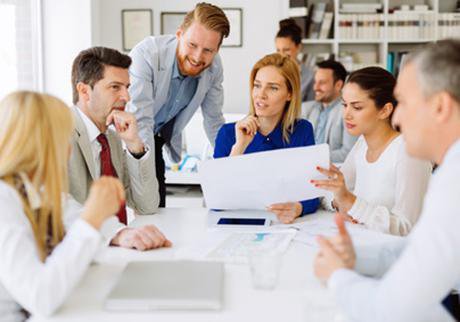 A group of 24 key European industry and RTO organisations has published a second Joint Declaration for "Boosting Europe's Future Competitiveness as Key Priority for FP9". The Joint Declaration calls on the European Commission, the European Parliament and the Council of the European Union to develop FP9 with an appropriate design and budget, at the level of the ambitions of the Renewed EU Industrial Policy Strategy. According to the statement, FP9 design should reflect such priorities and aim at:
Maximising the impact of EU-funded RD&I for society, building on Horizon 2020's efforts. This includes continued support to de-risk and incentivise private sector RD&I investments, as key components of EU renewed industrial policy strategy.
Strengthening European Industries' capacities to further absorb and scale up novel technologies matured into new products and services - with the support of Horizon 2020 and national RD&I programmes - and apply them in addressing global challenges. FP9 design should maximise the participation of industries of all sizes to promote a competitive RD&I ecosystem capable of better absorbing recently developed innovations and technologies for the benefit of the whole society.
Strengthening Europe's capabilities to keep on top of the "innovation race" with third countries, in order to safeguard Europe's economic growth and employment. The forthcoming FP9 should enable Europe to remain at the forefront of RD&I by supporting the development of innovative technologies and skills with a view to addressing societal challenges and creating new markets and new industries.
Supporting European cross-border industry-driven collaborative RD&I, which is needed more than ever before to make the ongoing technological transitions a success for both European economy and society. In this context, European public-private partnerships (cPPPs and JTIs) shall continue to play a crucial role in leveraging private sector investments, linking those with EU, national and regional efforts, as well as in helping SMEs and Start-ups engage in EU and international supply chains, while working with key knowledge partners like Research and Technology Organisations.
The signatories claim that in line with the Treaty on the Functioning of the European Union, FP9 should have the objective of strengthening not only Europe's scientific basis, but also its technological basis, encouraging the development of a competitive European RD&I ecosystem. They stress that this needs to be set as a strong priority for FP9 and should be clearly reflected in its total budget, its future structure, and its internal budget allocation.
The signatories of the Joint Declaration are AENEAS, ARTEMIS-IA, ASD, CECIMO, CEFIC, CEMBUREAU, CERAME-UNIE, CLEPA, DIGITALEUROPE, EARTO, EUROPEAN ALUMINIUM, EFFRA, EFPIA, EOS, EREA, ESA, ETNO, EUCAR, EURATEX, EUROFER, EUROPABIO, FOOD DRINK EUROPE, ORGALIME, SEMI, and UNIFE.
For more information: